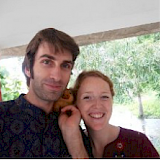 SASKIA & SHULTZ, Western Australia
Zagreb is wonderful! The apartment was spacious and comfortable. It was in a great location - just a short tram ride or around a fifteen minute walk into town. Suzana and Tomislav were excellent hosts, giving us a map when we arrived and suggestions of places to see. They were friendly and relaxed. The jacuzzi was great! We would definitely stay with them again if we returned to Zagreb.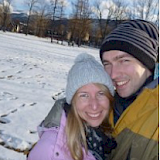 MICHAEL, Australia
Tomislav and Suzana were fantastic hosts that met me near the main square and took me to their apartment before telling me about the various tourist attractions, including some that weren't all that well known...Would definitely recommend staying here when in Zagreb. For what you pay it's awesome!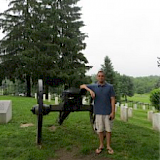 GINO, United States
We stayed here in Zagreb and it was awesome! The apartment was clean and very comfortable. It was close to at least three bakeries, a caffe bar, restaurants, and a grocery store. And the market is also close by. There are a few tram stops that's really close to the apartment as well. Suzana & Tomislav are very gracious hosts! They made our stay really worthwhile. We enjoyed staying in their apartment. If we go back to visit Zagreb, we will definitely stay at their place again...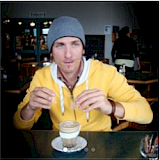 GORAN, Croatia
Everything as great as advertised. The pictures show you exactly what you're about to find as soon as you get there. A perfect choice for your stay in Zagreb.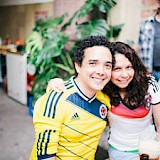 JAIRO ALONSO, Germany
We had a very nice time in Zagreb. Tomislav, a very friendly guy waited for us at the airport and tried to make us feel comfortable from the first moment. He gave us tips to know better the city. The apartment was really good, all was clean and pretty. We found everything we needed for living for a week. It is located in a good neighborhood with easy acces to public transportation.